Several years ago I wrote this post about the winter solstice, and about wanting to hibernate through the winter, and about traditions, such as bringing evergreens into our house, and lighting fires to keep away the dark. As a culturally-practicing-but-religiously-agnostic Jew married to a traditionally-raised-but-lapsed Catholic, there are a lot of traditions and rituals that we bring into our lives, trying to keep ties with the past while embracing our beliefs for the future.
Through all the traditions and rituals, the observance of the solstice has always mattered. And one of my favorite authors in all the world, Susan Cooper, wrote a poem that summed it up best of all.
Happy Solstice, all. Here's to longer days ahead. Welcome Yule!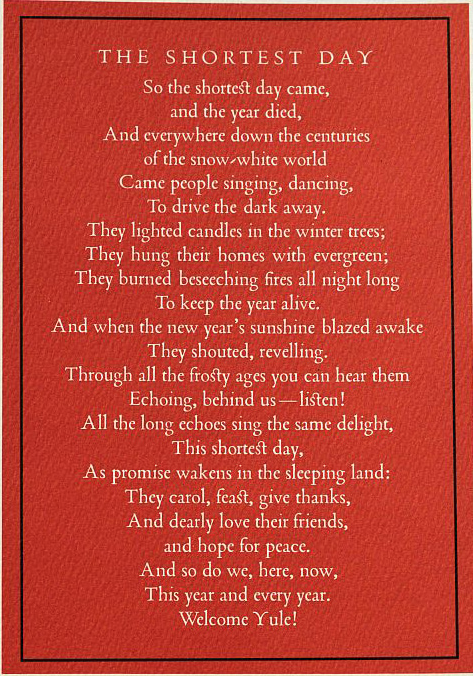 (Source: Cards printed with this poem are available here at the Revels Store. )