Some lessons learned from a day at the beach
I'm not what you'd call a practicing Jew, what with being married to a lapsed Catholic and considering bacon and lobster two of the world's best foods. But I am Jewish, and our family (like my fictional Fletchers), does our best version of God's Greatest Hits — menorah in front of the Christmas tree, Passover Seder complete with Easter Peeps, and so on.
But the High Holy Days are tough. If you don't attend synagogue there is not a lot to do at home to mark these most holy of days. We dip apple in honey for a sweet new year, and have talked about trying to add in our version of Tashlich, where you go to a body of water and cast in your sins, so as to start the new year clean. But even so, we go to school, we go to work, and keep living our very busy everyday lives. And yet, there is something about Rosh Hashanah and Yom Kippur, these two holy days, that make it hard to stick to business as usual.
So I went to the beach.
Okay, it was a little bit more than that. First I decided to take a digital fast, staying off of social media, email, and even my phone, trying instead to just…be present. I didn't make it a work fast, because I am writing a new book, and it is very very difficult right now, and I wanted to be open to thinking about it without adding the agitation and stress of breaking my own rules. So without my phone, in that quietness, in that stillness inside my head that wasn't very still at all, I went to the beach.
It was so, so, beautiful. It was heart-hurtingly beautiful, so perfect that somehow I couldn't relax into it right away.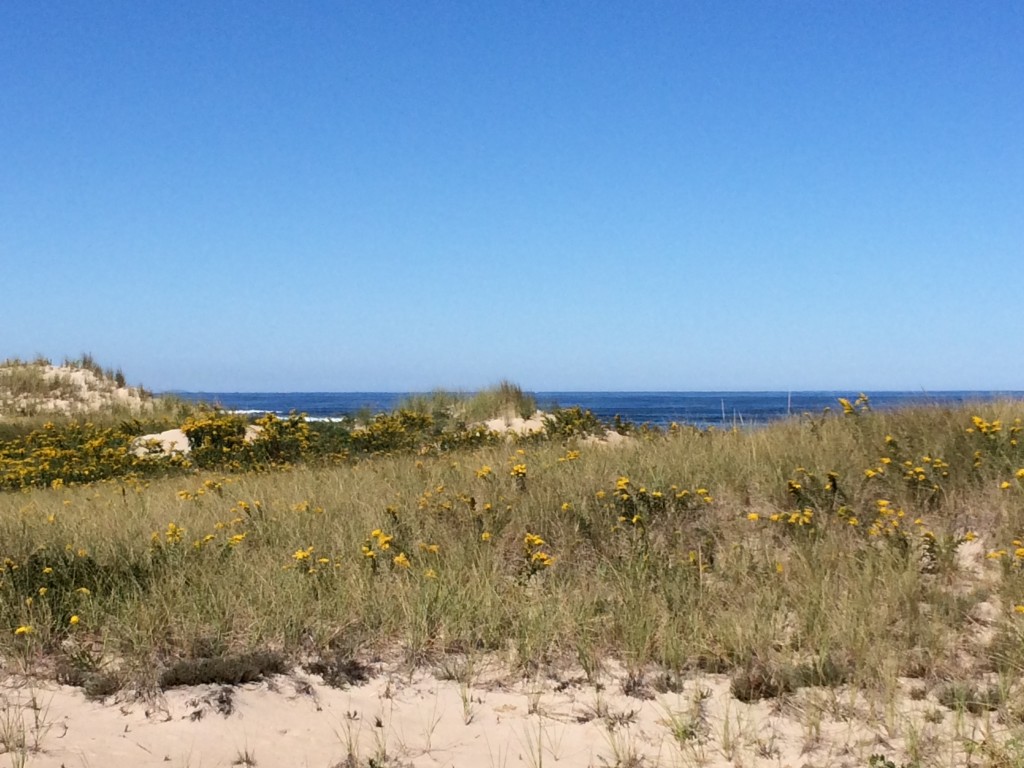 I arrived there with a chair and a blanket, thinking to lie down under that endless blue sky and let the sun and air wash over me. But it was too beautiful to stay still, and I started walking, just to be MORE there, more present, with my feet in the sand and fast-licking salt water, my back baked hot in the sun, my ears filled with the screech and wheel of the gulls. And as I walked, I found myself unable to stop thinking about writing, and about the story that was fighting to get out.
So I offer up these lessons, on writing and on life, that came to me.
I. Sometimes you think it will be easy, and it's not.
I found a treasure first thing — a whole and intact sand dollar! — and assumed many more would follow. It was the only one I found.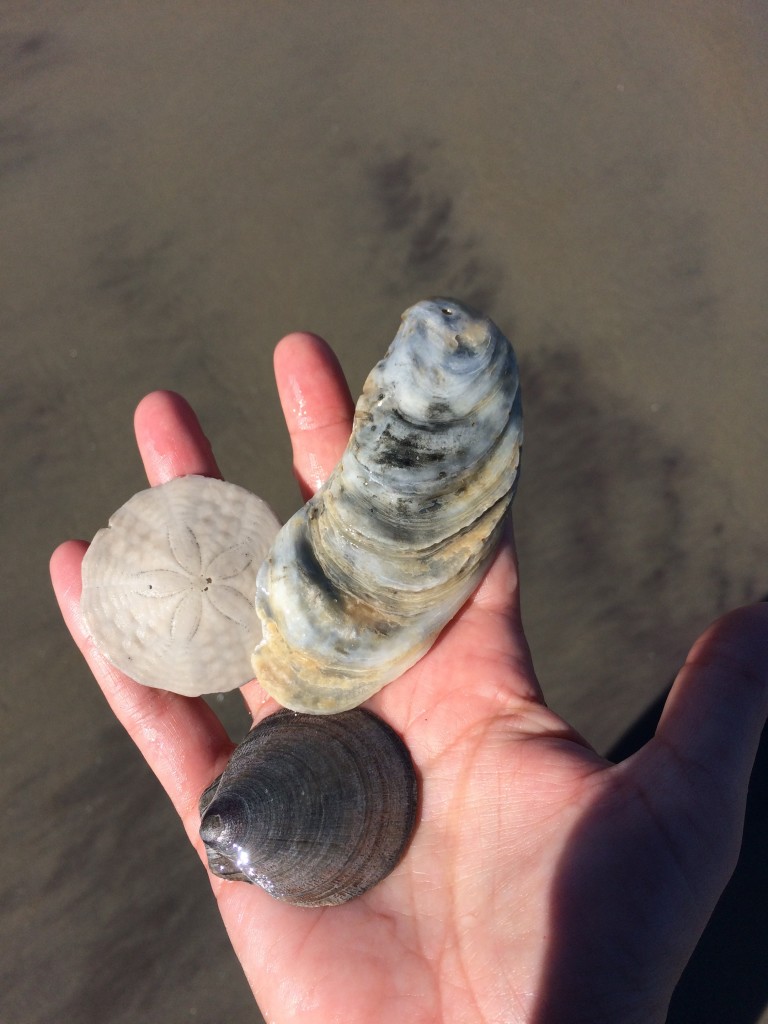 II. Sometimes there is no clear path and it seems like too much trouble to pick your way through the rocks, and the ocean seems very far away.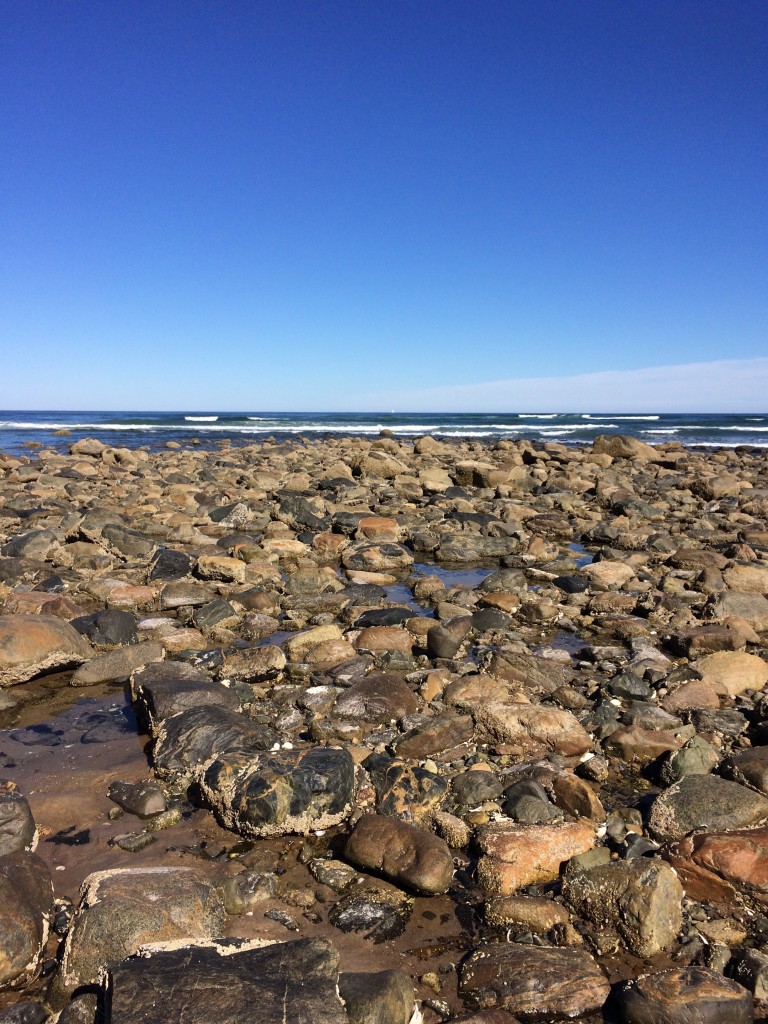 III. Sometimes in the middle of your clambering there are big rocks that stick up above the rest that look tremendously fun to climb. But once you get up there, it's much harder to take the next step. You find yourself slowing, having to backtrack, moving farther from your goal.
IV. Sometimes after climbing up and backtracking off the big rocks three or four (or five or six) times, you figure out that just because they are fun to climb doesn't mean they will take you where you want to go. You learn to hop along on the smaller rocks and pass the large ones that don't take you anywhere.
V. And you learn: if you just hop from rock to rock, looking only at where to put your feet, and not at the distance to travel, it's amazingly quick, and surprisingly fun. Suddenly, you are there.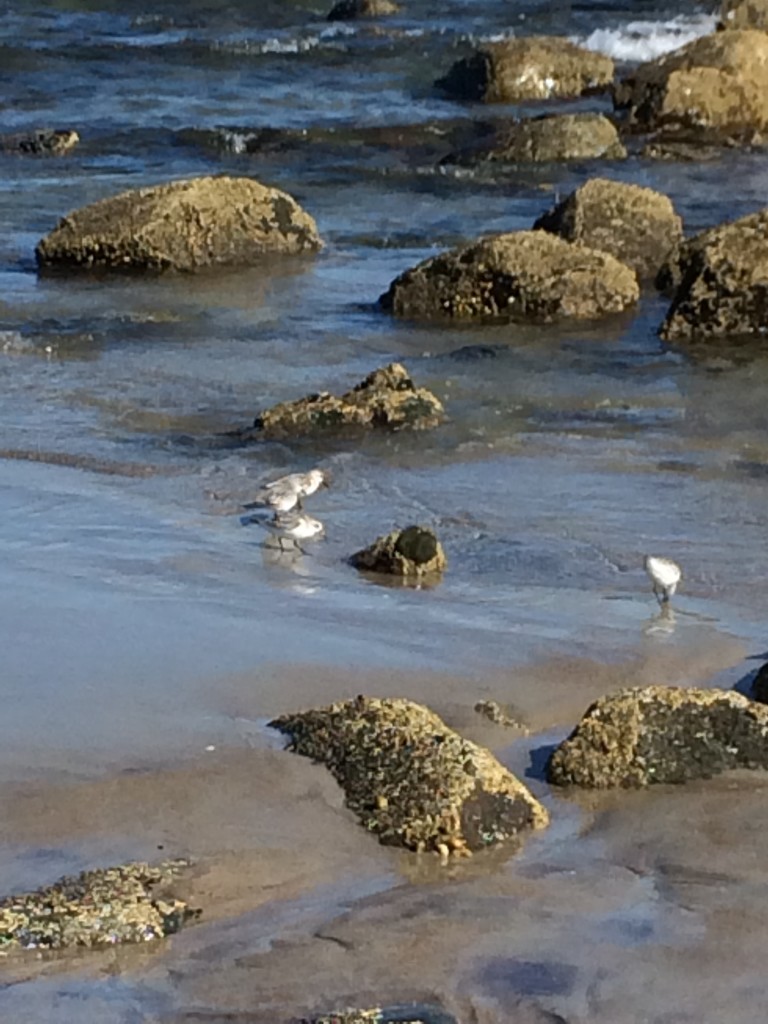 VI. Sometimes you are brave and wade into gross water and stick your hand under a big rock, hoping for treasure, and find nothing. Rewards are not guaranteed, even when you do everything right.
VII. Sometimes it is so beautiful, and no matter how you long to grab that beauty with words or photos you can't, and all you can do is gaze out and be grateful.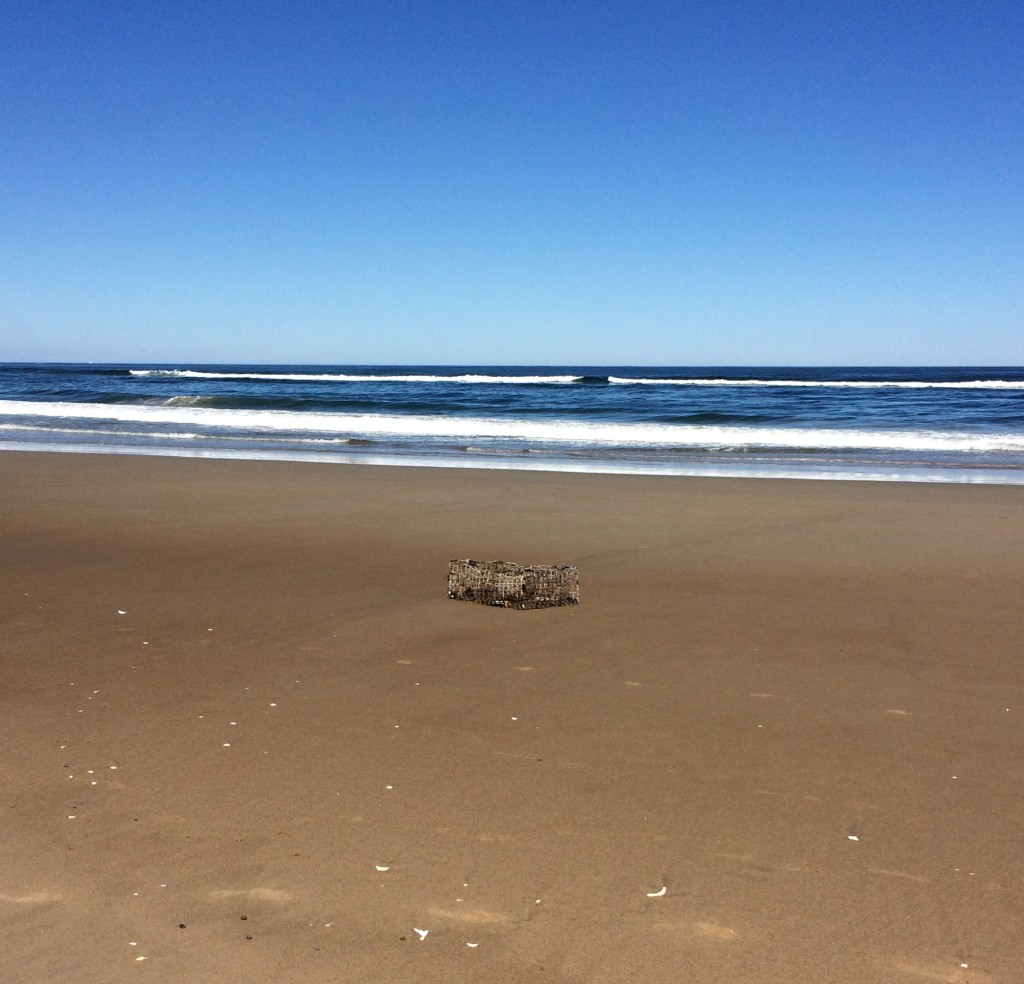 L'Shanah tovah, all. No matter how you celebrate this turning of the seasons, whether it is with back-to-school notebooks or apple in honey, I hope it is a very sweet new year.