It's the shortest day, today, which always feels important. One of my favorite poems in the world, by Susan Cooper, begins:
And so the Shortest Day came and the year died
And everywhere down the centuries of the snow-white world
Came people singing, dancing,
To drive the dark away.*
Of course there are twenty-four hours today (duh!), but here in the northern hemisphere we will have the least amount of daylight of the whole year, barely nine hours. The rest of the twenty-four will be dim and dreary and void of sunlight.
It's a hard day, a hard time of year, and this year, more than ever. Times seem dark indeed, when terror attacks rock Germany, when people are murdered in Turkey, when thousands die in Aleppo, when here at home, our nation has failed to live up to what we hope and dream it will be. Dark times indeed.
The winter solstice is the first official day of winter, something that often feels a little sarcastic in New England, when we've been shoveling snow for weeks and watching our hair freeze if we go out with it wet. It can seem like winter has already been here too long, and will last forever.
But here's the thing: I LOVE the winter solstice. I love the shortest day, the day I wake up over an hour before the sun rises, and practice yoga and get my kids ready for school in the murky dimness.
Because the NEXT day….well. We turn back toward the sun, that's what happens. Minute by minute, in increments too small to notice right away, the days get longer. They might be frigid, and we might get buffeted with blizzard conditions that chill us to our core, but regardless, the sun is returning.
Tomorrow, we will be turning back toward the light, and what we each choose to do with those hours and minutes of sunlight is up to us.
Welcome to winter, fellow-Northern-Hemisphere-dwellers! And as we move through these dark days, let's all remember that the light will return. The real question is what we will do with ourselves in the meantime. Personally, I don't plan to wait. I'll be doing everything I can think of to bring sunshine into our world. Hope you join me.
Onward!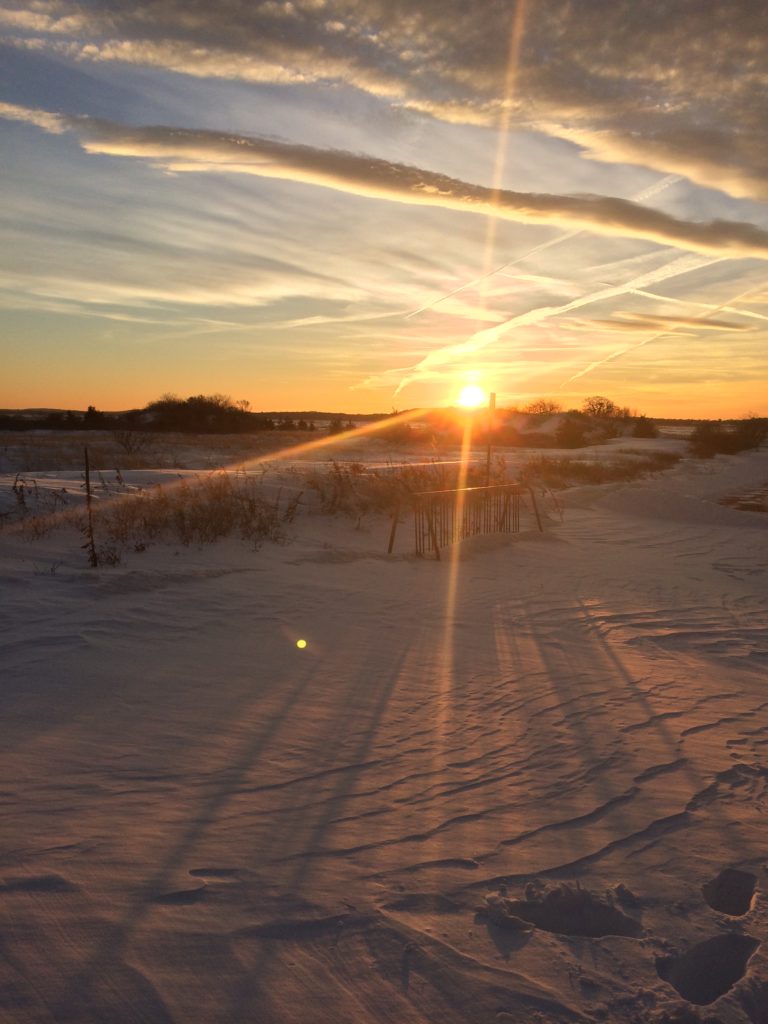 *This poem is read every year at a wonderful play called Christmas Revels, and in fact you can buy notecards with the poem here