The Family Fletcher Takes Rock Island is in the world today, and I am downright giddy! In fact, if you're looking for me, I'll probably be spinning, Sound-of-Music style, or flailing, Kermit style, (or possibly napping).
But because I want to celebrate with all of you as well, I decided to throw a little virtual party, where we can share our favorite summer memories. So head over to Twitter or Instagram and post a favorite summer photo with the hashtags #SummerisComing #GameofFletchers and you'll be entered to win one of three amazing giveaways!
Each winner will receive:
BOTH audiobooks — The Misadventures of the Family Fletcher, and The Family Fletcher Takes Rock Island
A special custom tote bag that Sam, Jax, Eli, and Frog might have brought back from Rock Island
A mystery summer novel, specially chosen by ME for YOU!
(Other assorted stickers and fun things)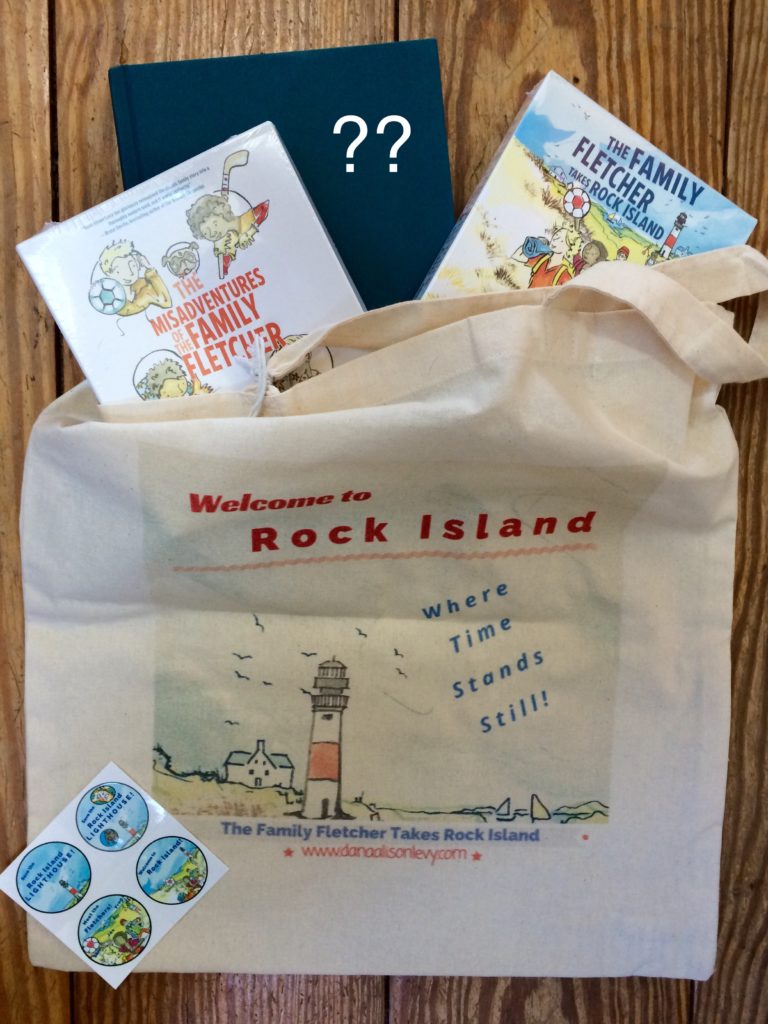 Sadly, the contest is US-based only, for purposes of not going broke on postage.
The contest will run from today through Sunday night (May 15th), and winners will be chosen by random. One entry per person, no matter how many adorable photos you post.
So go ahead! Tweet me your favorite photo at the beach, the pool, the local ice cream store, Central Park, an old dock…the sky's the limit! Because the Fletchers and I have been waiting long enough! #SummerisComing!
EDIT:
People have asked me to re-post the order links, so here they are! Just a reminder, for reasons to boring to get into, early sales matter A LOT for books, and early customer reviews help push the book so that more people see it. So if you're inclined, buy early and often!
Barnes & Noble for reviewing and ordering
Amazon for reviewing and ordering.
Goodreads for reviewing